Can Oogly help? Contact us for more details about the services we offer, a quote tailored specifically for your company and needs, or if there's anything else we can do to help you.
We're based in Chipping Sodbury, close to Bath and Bristol in the southwest of the UK, but we've worked with clients around the world. No matter where you are, we'd love to hear from you.
You can also reach us at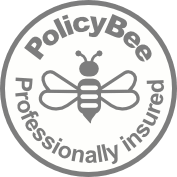 Oogly Ltd.
11 Grace Close
Chipping Sodbury
Bristol
t: +44 (0)7779 112870
e: info[at]oogly.co.uk
Registered Address: 21 Horse Street, Chipping Sodbury, Bristol. BS37 6DA
Sorry, we do not accept any unsolicited calls from recruitment organisations, as we already have an exclusive list of companies that we work with who understand our business needs.